---
---
Babymoov Babybols Multiset ชุดถ้วยเก็บอาหาร กระปุกแบ่งนม กระปุกแบ่งอาหาร
คุณสมบัติ
-เหมาะสำหรับเก็บอาหารใส่ของว่างสำหรับเดินทาง
สำหรับเก็บอาหารลูกน้อย เเบ่งเป็นมื้อโดยมีมาตรส่วนเป็น ml เเละ oz
-พื้นผิวเขียนเเละลบได้ สามารถเขียนโน้ต /วันที่ ตามต้องการ
-สามารถฟรีซได้ เข้าไมโครเวฟได้
-ฝาเกลียวปิดเเน่นสนิท
-ทำความสะอาดง่าย
บรรจุภัณฑ์
บรรจุกล่อง  :  1 ชุด
Product Description
Store, transport and reheat your baby's meals easily.
Babybols are ideal for storing homemade baby food in batches or portions. Guaranteed BPA-free, Babybols are made of polypropylene. Babybols writable surface enables you to label by date or food. They are also graduated, to ensure accurate portions.
Airtight screw lids ensure a tight seal when transporting baby food in babybols.
Highly practical, babybols can be sterilised, stored in the fridge, freezer and washed by hand or in the dishwasher.
Box Contains
3 x 120 ml, 3 x 180 ml, 6 x 250 ml, 3 flexible spoons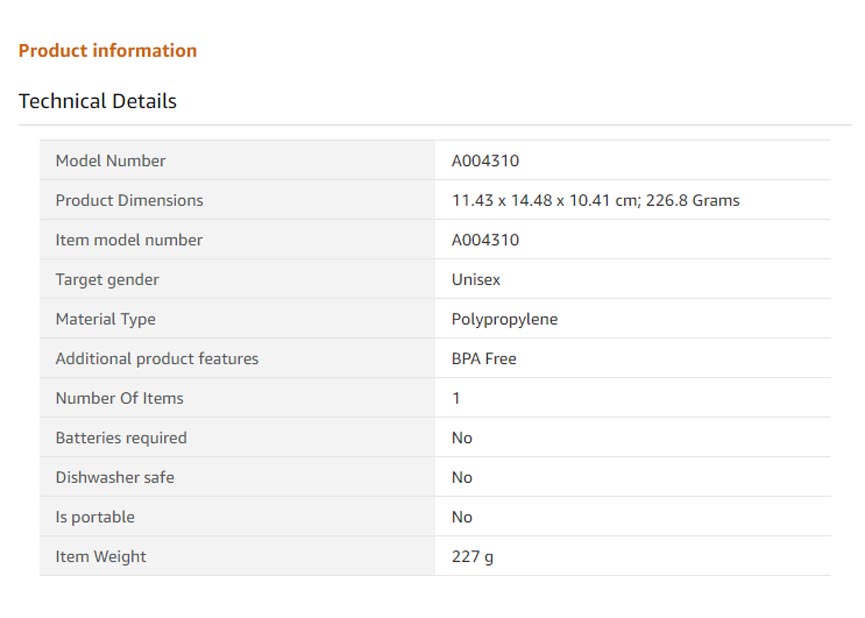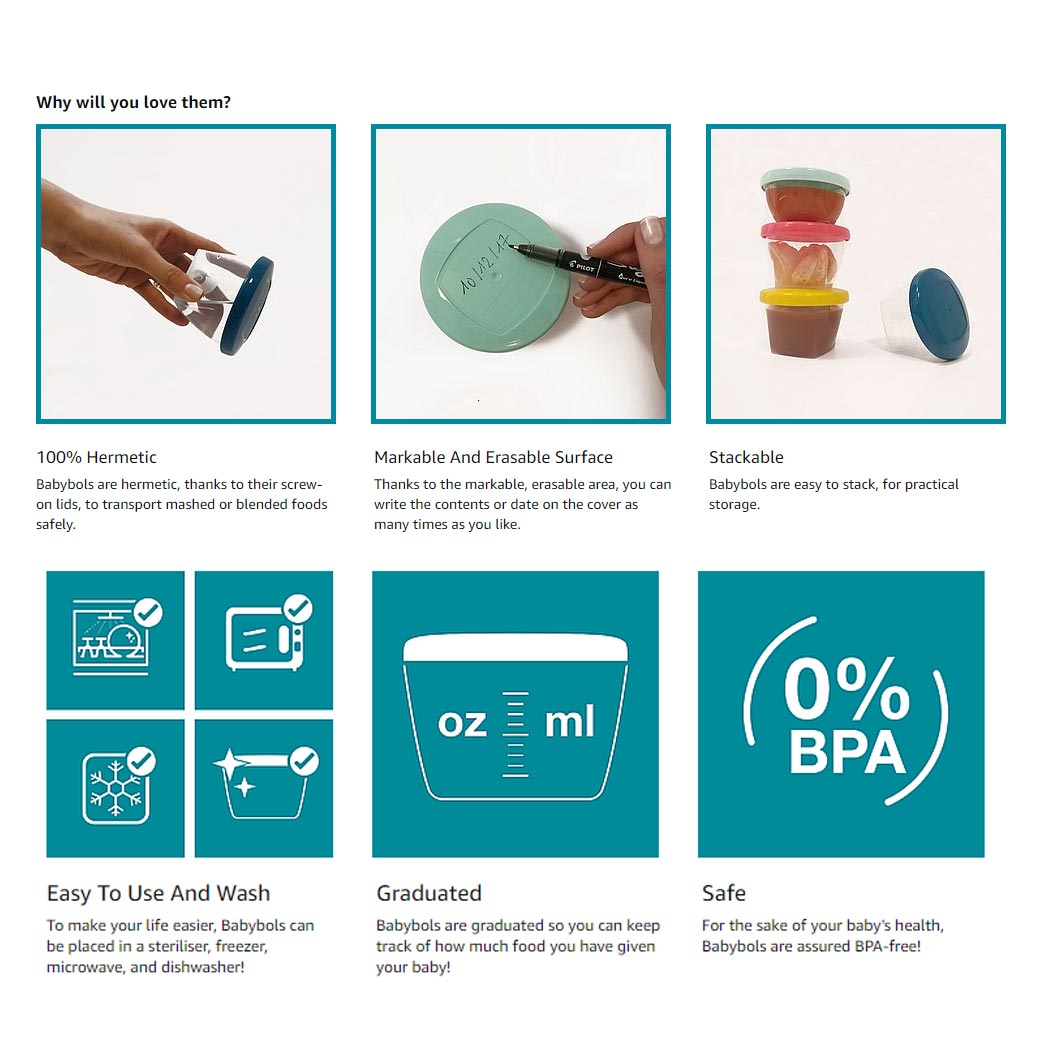 From the manufacturer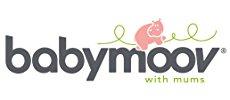 Babymoov has been taking care of new parents for over 20 years
Our mission? To help you juggle all your roles and get the most out of life.
Our secret? Live Open Innovation, which puts you right at the heart of our development. We work with you to create intelligent and innovative solutions that truly make your life easier!
Babybol, practical, hermetic storage containers made in France
Is your baby discovering new flavours? Thanks to Babybols, you can easily store your little one's mashed and blended foods and other recipes.
These containers, assured BPA-free, are very practical. Just write the contents and date on the lid, and store the container in the fridge or freezer. When the time comes, there is no need to transfer the contents. Babybols are microwave-safe.
They are easy to wash! They are dishwasher-safe and can be sterilised if you wish.
100% hermetic with their screw-on lids, Babybols are easy and safe to transport!
---